Tai
Tai Rittichai's passion for design and craft began in her childhood. Her first teacher was her mother, who shared her daughter's artistic talent and inspired Tai to begin the discovery of her own individual style. Along the way Tai has learned techniques from various sources while developing her own craft. 

Tai's jewelry designs are delightfully intricate. She incorporates various styles of braiding and knotting with metals, beads and semi-precious gemstones to create a very unique and individual piece, resulting in ethereal and romantic pieces of jewelry. 
Tai is fascinated by contemporary hand-made jewelry with the emphasis on the intricate details and innovation, which she creates from the beautiful, vibrant materials she selects. After choosing the best materials and colors, Tai goes to great lengths to blend these with an array of ancient hand techniques to produce a unique combination of colors and textures. It is this use of color, and the way she chooses to encase the materials that clearly demonstrates her natural talent and bohemian sense of style. 

After completing her degree at California State University, Fresno, Tai had already started to build her portfolio of experience, from a small flea market in Santa Barbara to the first jewelry line of her own brand. 

Los Angeles gave Tai the opportunity to develop a part-time business into a full-time career in jewelry.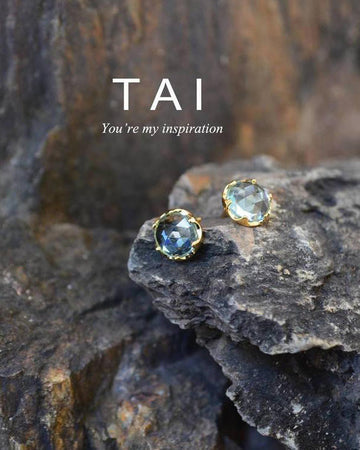 ---