Suneera
With ethos grounded in creating finely crafted, timeless jewelry,
SUNEERA jewelry has a piece for every occasion -from petite every-days to bold creative statements. It is designed to be layered and styled together to create uniquely personal style. The collection carries an astute sense of elegance and romantic flavor, with glamour that will last forever.
Growing up, Suneera recalls seeing her mother Kamal & Aunt Santosh redesigning family heirlooms by adding personal style. As a young girl, she fell in love with the tradition of owning something special that could be passed on from generation to generation.
After fifteen years of designing and manufacturing for private labels in L.A., Suneera launched her namesake brand in 2010. Today, joined by her daughter Ana, Suneera continues the tradition of creating special pieces that evoke nostalgia while remaining highly relatable to contemporary women.
All pieces are made in their downtown Los Angeles studio. Suneera thrives in the process of creating jewelry and personally oversees all manufacturing, ensuring quality and maintaining the integrity of each piece. As with the aesthetic of the designs, the craftsmanship effortlessly blends modern,
state-of-the-art technology with old world manufacturing.
Their studio maintains traditional techniques that date back centuries with hand pavé and milgrain detail. The optical play of symmetry and the multi-layer construction of each design brings movement and creates a dynamic impact.
With a commitment to honor the best conscientious practices, reclaimed gold is used to create new jewels. All gemstones are hand selected for their brilliance, unusual characteristics and are ethically sourced.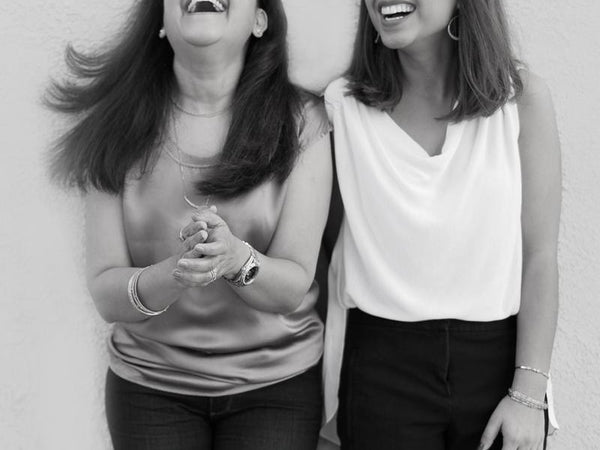 ---