Sofia Zakia
Sofia Zakia is a fine jewelry brand created and designed by Sofia Ajram in Montreal. Founded in 2015, each piece is rich with symbolism, borrowing from the worlds of art, history, and science in a harmonious juxtaposition of luxury and storytelling. Each piece is an unconventional, feminine exploration into iconic symbols and stories. I work to create ceremonial luxury jewelry that is alive with meaning and wearable every day, destined to be passed down for generations.
Sofia is devoted to creating timeless designs using fine and ethically sourced materials. Sofia Zakia's artisanship focuses on the details vital in creating pieces that complement the unique personal style of the wearer. She believes that great jewelry should not only be beautiful, but should also tell a story and evoke a sense of magic.
Sofia Zakia is committed to exquisite craftsmanship in every step of production. Sofia works with environmentally responsible resources as well as ethically sourced coloured gemstones and diamonds.
Made with the finest materials and meticulously crafted, each piece is a unique sculptural creation using elements of magic, alongside mythological references as inspiration. Sofia Zakia pieces always have a story to tell, or a symbolic meaning, making them feel powerful to wear.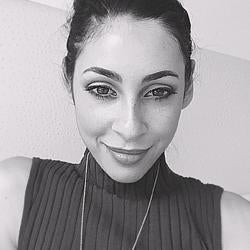 ---