Shay Salehi
Shay is a Toronto based artist working with glass. She attended Sheridan College to explore her desire to face new challenges by choosing to work with a medium she had no experience with, glass. After a couple years of exploring the different qualities and processes of the material she began to find comfort in particular methods, such as kiln casting and the pate de verre technique.
Shay has been interested in the fragility of glass and its ability to mimic other materials. Her current body of work studies these qualities using line, shape, colour and texture formed by the pate de verre technique. She fuses glass beads into pure and simple forms, which play with negative space and texture. The lips on the pieces are rough, uncontrolled and extremely fragile. These bowls do not display the well known properties of glass such as its transparency or optics; therefore at first glance one might not even consider her work to be made from glass.
Shay graduated from Sheridan College's Craft and Design Program and is currently working in her new studio space in Toronto, Ontario. She was recently awarded the Riedel Award in Glass and Best of Glass at Toronto Outdoor Art Exhibition.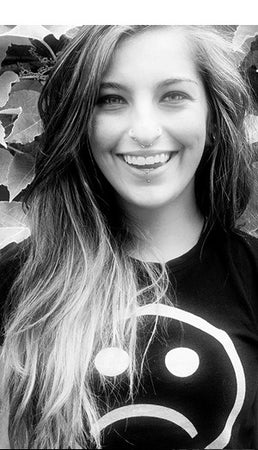 ---