Poppy Finch
INTRODUCING POPPY FINCH
Contemporary fine jewelry designed with delicacy, subtlety, and discreet elegance. Carefully considering balance and proportion, adding fresh updates to classic designs, and crafting with precious materials, it is everyday luxury made for the modern woman.
WHO'S BEHIND POPPY FINCH? AMANDA HE
I did my MBA and worked in finance before I decided to take a leap of faith to start my own jewelry business. I have always been interested in design, from everyday objects to fashion to jewelry. And I wanted to be able to create and make things. When I see my ideas coming to life in a physical form, it is just something very satisfying and real to me.

WHAT'S THE INSPIRATION BEHIND POPPY FINCH?
The details. I believe that everything is in the details – from a bead on a dress, tiles on a floor, to gold foiled edges on someone's business card. One of my mentors in the past told me "always take a step back and look at the bigger picture." It's absolutely true! But often, I just love to take a step forward and zoom-in on the little details…because it's the details that build the big picture.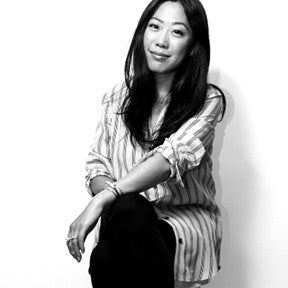 ---