Paul Morelli
The Fine Jewelry House of Paul Morelli was born from a culturally vibrant and artistic family tradition of theatre and handmade costumes. Founded in the early 20th century, in what was then the Philadelphia Theatre District, the Morellis became the premier company across the country for hand made, high quality and one-of-a-kind theatre garments.
In the late 70's, the family's heir apparent Paul Morelli, followed his passion for art, intricate detail, fine jewels and metallurgy and transformed the family operation into a fine jewelry business. Indeed, The Fine Jewelry House of Paul Morelli presently still operates in the same building where the Morelli family's cultural influence dates back over a century.
Today the House of Paul Morelli, under creative director Paul Morelli, designs and creates a unique and broad range of luxury fine jewelry from made-to-order, to timeless classics, to signature pieces reflecting current influences.
Under Paul's discerning eye for detail, pieces continue to be brought to life through collaborative expertise in handcraftmanship and modern technology by teams of craftsmen at the House of Morelli. The Morelli family maintains control over the production of every piece of jewelry, ensuring that each piece meets the family's exacting standards and only then is certified with the Paul Morelli name.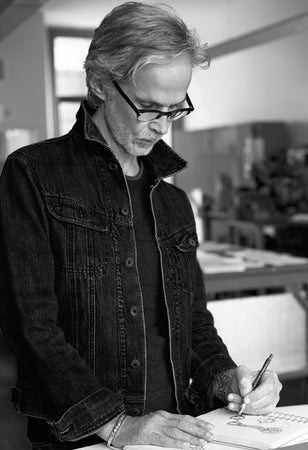 ---