PanoramaKnife
SWISSNESS AND PANORAMAKNIFE.
Those who know our story, also know that we had the original idea thanks to the Säntis and the Churfirsten. We thought, why should serrated grinding be regular if it could also consist of mountain peaks. One year later the first bread knives hit the market. Lake Constance and Berner Oberland. And up to today we are selling emotions – topped by an excellent functionality.

We always wanted to produce in Switzerland and contacted the native industry which rejected us three times. But sticking to our motto "Never give up", we found a small family business in Premana, Northern Italy, that allowed us with a lot of artisan skills and even more dedication to answer all our customers wishes.

That is why, right from the beginning, the boxes says: "The Original. Swiss Idea, Swiss Quality (made to Swiss Quality standards), produced in Premana/Italy."

Since March 2018, this very same family now has a small factory in Vicosoprano that, at the moment, only produces our knives. Vicosoprano is in the municipality of Bergell/CH, going down the Maloja Pass from St. Moritz to Chiavenna. The factory is called BregagliaKnife and is able to manufacture all our Bread- and Universal Knives bearing wooden handles "Made in Switzerland". Yippiehh.

In order not to throw away all already printed boxes, we have produced a small, red sticker which will tell you which knives have already been made in Switzerland and which ones come from 10 km away from the Orobic Alps.

All knives bearing plastic handles are made in Premana/IT at the moment. The Breakfast Knives come from Thiers/FR. The necessary investments into machines will not pay off at the moment, but who knows – in a few years time our customers will make us grow to size.

Which from where – you can see that on the back of the boxes. We are in favour of total transparency – even if we sometimes think "No matter whether Marco makes the knife in Premana or in Vicosoprano – it is still made by the very same Marco. The one with the skillful hands."
THIS IS NOT A KNIFE.
PanoramaKnife is a view and a reflection. A memory. An emotion. An idea that appeared out of the mist on a beautiful and clear Wednesday morning. During a tour along the Lake Constance in September, near Ermatingen (Switzerland). Creatively looking at the Säntis and it`s neighbouring mountains. It`s ability to cut bread and other fine things extremely well is secondary. The main thing ist the daily recovery of a good feeling.

We are a small family business driven by the aim to point out the finer things in life and make them a real experience. For all those of us who like to see what is not always obvious.

Visit us, if you want. The same passion and philosophy is applied by us running the small boutique hotel Ermatingerhof in Ermatingen. Your visit will put you at the origins of the knife. You can experience it live when cutting your breakfast bread or Frau Segers bread plait. Owners of a PanoramaKnife will also get the PanoramaKnife drink free for every overnight stay. 
www.ermatingerhof.ch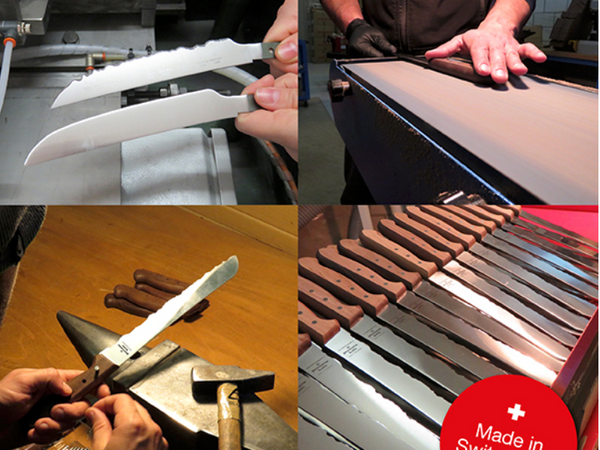 ---
Sorry, there are no products in this collection