Me&Ro
Jewelry has held a distinct position in all cultures throughout time. Through it, we express our aspirations and desires. Passed down from generation to generation, it preserves our past, holds our memories, and even binds us in marriage. Jewelry can be a token of love or friendship or an amulet worn for protection like a cross, a Star of David, or an Italian horn. Through the art of personal adornment, jewelry allows us to express our individuality and style. It carries the sentiments we wish to share, marks our most important occasions, inspires us to heal, to be fearless, and most importantly to give and receive love.

Me&Ro has been at the forefront of modern jewelry design for 25 years, creating a style of jewelry that has been recognized universally, inspiring a movement of personal, handcrafted fine jewelry. Robin Renzi, designer and founder, has been passionate about jewelry since childhood, with early memories of playing with her grandmother's rings. She has been making jewelry since high school, an art she continued to perfect while studying modern dance. Robin has performed in avant-garde theaters such as The Kitchen in New York City, and in a number of music videos including Steve Winwood's award winning Higher Love video. Inducted into the Council of Fashion Designers of America (CFDA) in 2008, Robin continues to express herself through the art of making jewelry.

Me&Ro is known for its unique designs, such as bohemian chains, stackable rings, trinket necklaces, and corded bracelets, whose originality redefines the meaning of personal jewelry. Since its inception, the company's symbolic multisex amulets have revolutionized the art of layering, embodying the wearer's personal style.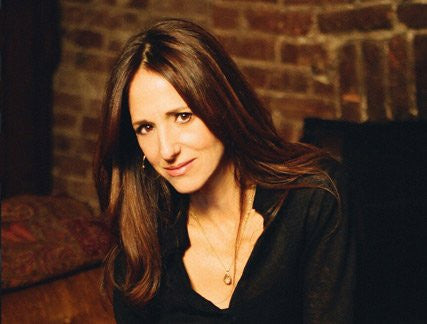 ---
---