Kingsley Bate
Please call us at 403-228-7192 for Kingsley Bate product availability and location.
America's Leading Manufacturer of Teak Outdoor Furniture
British craftsmen of the 18th-century discovered what their Eastern counterparts had known for centuries, that teak has qualities unlike any other wood. Its abilities to withstand the rigors of adverse climate, yet weather attractively, make it the ideal choice for exterior furnishings. We use only premium quality teak and precise mortise and tenon joinery in the construction of our furniture. And while our reputation was founded on teak, our furniture designs have expanded to incorporate the finest stainless steel and all-weather wicker as well. This combination of quality material and craftsmanship provides you with exterior furnishings of exceptional style and durability.
Committed to Environmental Responsibility
Preservation of the Earth's ecological system is today a major concern. Indiscriminate deforestation of the Amazon Basin and other rainforests has led to widespread suspicion by the public of those companies in the teak industry. Kingsley Bate is the first American company to use Javanese teak in the manufacture of its furniture. Our teak is harvested from carefully controlled plantations, established in Indonesia by the Dutch in the mid-19th century. The Indonesian government allows the felling of a limited number of trees each year, and ensures that an equal amount of reforestation takes place. In 1983 Kingsley Bate, in conjunction with the Indonesian government and its people, undertook to develop a teak furniture program in Java. Since then, Indonesia and Kingsley Bate have shown that such a program can be implemented without detriment to that country's natural resources. Due to the increasing demand for this beautiful hardwood, Kingsley Bate now uses a select amount of Burmese teak in its productions. Whether Javanese or Burmese, you can be assured that we use only the finest quality teak in our furniture.
Industry Preferred
Consistently listed as a top selling line by retailers in Casual Livingmagazine's feature "Hot Sellers", Kingsley Bate is a popular line with pool and patio stores, casual furniture retailers and garden centers. The site line of furniture is regularly specified by interior/exterior designers, architects, and landscape architects worldwide for use in commercial, institutional and residential properties including hotels, parks, universities, resorts and restaurants.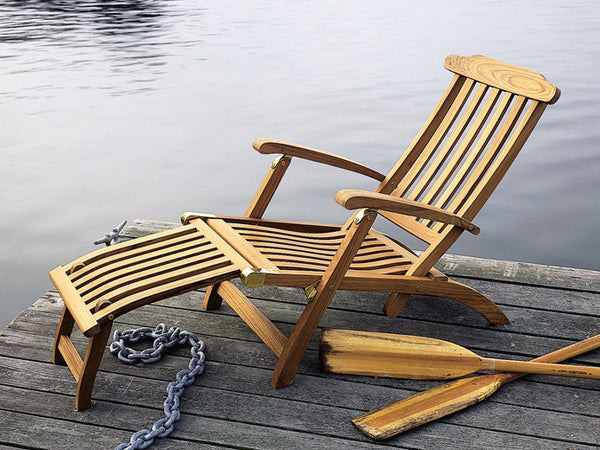 ---