Hershel & Sons
Hershel Sputz & Sons Inc.
Hershel Sputz & Sons Inc. is a third-generation, wholesale diamond jewelry company. The company was established back in 1946, and has been known ever since for their integrity and fine diamond jewelry.
With a focus on high quality and timeless beauty, their jewelry collections encompass all the diamond classics, such as solitary rings, anniversary bands, tennis bracelets, and more. The entire line is manufactured in Canada with great care , resulting in a beautiful product - both to the trained and novice eye.
Hershel Sputz and Sons is a member of:
The Jewelers Board Of Trade
The Canadian Jewellers Association
The Quebec Jewellers Corporation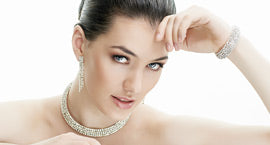 ---