Garneau
Garneau & Co. designs and handcrafts high-quality sheepskin slippers and accessories for men, women and children. Their team of talented artisans, located in a design studio and workshop in the Eastern Townships, Québec, keeps traditional craftsmanship alive, all while creating stylish sheepskin slippers for today's modern families.
Garneau & Co. uses only the finest sheepskin from New Zealand and Australia. Carefully selected from the most reputable suppliers in the world, the sheepskins have an unmatched feel and density, which enables them to craft refined products that strike a natural balance between lightness, comfort and durability.
Because they source only the finest materials, our leathers and suedes are recognizable for their distinctive softness, suppleness and silky feel.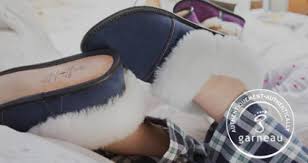 ---
Sorry, there are no products in this collection