Evan Chambers Objects
I spent a lot of time while growing up making objects in my parents' metal, ceramics, and stained glass studios.  Being in those environments when I was young helped direct me into what I am doing today, and also gave me a philosophy of making that understands the importance of balance between art and craft.
I began blowing glass and working with copper at age eighteen at Cal Poly San Luis Obispo.  At that time, Cal Poly had an excellent metalsmithing program run by Clarissa Hewitt. During summers in college I traveled to Sonoma County and worked with a glassblower and metalworker named Fred Cresswell.  He taught me how to make art nouveau glass and how to use and fix tools and machines.
At the end of college a local glassblowing studio came up for sale and I purchased it with another glassblower named Elaine Hyde.  Together we ran that studio for five years.  During that time I was fortunate enough to work with two dynamic glassworkers named Andy Paiko and Ken Peterson.  In winter of 2009 I left San Luis Obispo and moved down to Los Angeles where I built my second studio.  I work there full time now using hot lustre glass, copper, bronze and silver.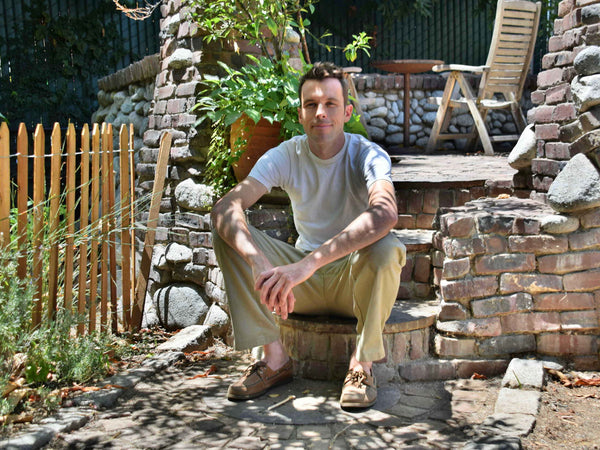 ---