Cynthia Ann
Houston-Based with 25+ years in Retail and Design, Cynthia Ann is proud to launch her unique and beautiful collection of one of a kind "Ancient and Olds", Limited Editions and exquisite "Classic" pieces. The collection is an exciting combination of classic European styling mixed with modern metals, textures and breathtaking precious and semi-precious stones. 
Cynthia Ann's inspiration for her jewelry collection goes back to the year 2000, as she was grieving the loss of her Mother from cancer. It was during this difficult time she traveled to Europe to begin an extraordinary spiritual journey discovering, collecting and designing unique and beautiful assortments of ancient and old religious medals and crosses.

As her journey evolved, her love grew beyond her religious pieces. Through her visits to European antique fairs, conversations with the dealers, and research of the true meaning of each jewelry piece, she found herself attracted to the Victorian, Edwardian and Georgian era jewelry. These pieces exuded old world craftsmanship; they were made by hand, not machines, and were calling to be "re-purposed" and "re-loved". The history, brilliant craftsmanship and unique stones are what drew her to each precious piece.

With these unique pieces in hand, Cindy began designing and creating her line of Ancient & Olds Swallows, Starbursts, Love Tokens, Diamond Bars and Crescent Moons. She loved researching the meaning along with the old world techniques used, thus inspiring her to create her line. For example, the swallow represents love, are and affection for family and friends, symbolizing the loyalty of the person who will always return to them.

Today, as Cynthia Ann pursues her love of design, the "Ancient and Olds" collection has become an integral part of her jewelry line; to say they have taken center stage is truly an understatement. Each piece is lovingly and uniquely designed to enhance its original history and beauty. Her collection holds a very special place in her heart and she is excited to share it with others.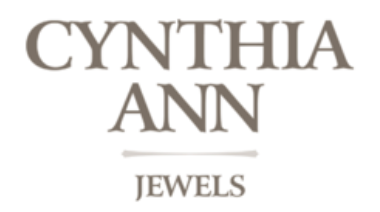 ---