Christopher Radko
It Began with a Crash...
Once upon a Holiday Night, a Christmas tree fell and startled the Radko family household. With more than 1,000 vintage mouth-blown glass ornaments broken to bits, Christopher was distraught. Searching endlessly to replace them, he found nothing quite good enough to replace his treasured memories. He soon realized that the only option was to start from scratch. Thus began the creation of Christopher Radko Ornaments.

With nothing but his Christmas memories to build upon, Christopher enlisted a Polish glassblower and went to work recreating his family's lost heirlooms. The project went so well that by 1985 sixty unique designs were debuted and a respected business was created. Today, after thirty years of designing and creating, the Christopher Radko Company has produced more than eighteen million fine European glass ornaments that have become a part of family traditions across the world.
From the beginning, each extraordinary holiday treasure is created in artisanal Polish factories by a talented team of artists and craftsmen. Each piece is meticulously crafted by hand, using methods that date back to the Renaissance era. The artists put careful thought and thorough hard work into carving and molding, and they perform the glass blowing and silvering steps with passion and dedication. The process continues as each delicate detail is hand-painted to complete the Christopher Radko ornament. The entire process takes weeks to complete and requires unparalleled skill.

The magical heirlooms produced by the Christopher Radko Company have brought joy and happiness into homes worldwide, creating ever-lasting traditions throughout the years.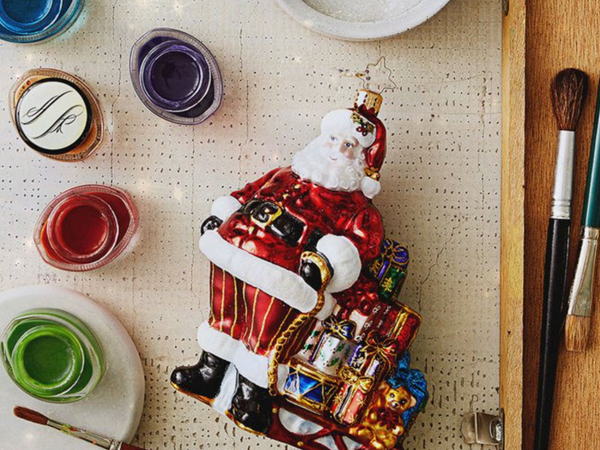 ---
---