BB Becker
Falling in love prompted my first attempt to make jewelry in the mid-1980s. I found used pieces to deconstruct and reassemble into gifts for my future wife. Today's BB Becker designs are a collaborative effort as the engraving is in my wife, Jo's distinctive handwriting using a trade secret process.
In early 2000, seeing the Rosetta Stone during a trip to the British Museum was the initial inspiration for BB Becker jewelry.  The Hieroglyphic etchings on antiquities displayed the efforts of humanity over the ages to communicate through words and images chiseled on hard surfaces.
Early on and continuing today, each piece of jewelry begins with words, often found in out-of-print books from thrift stores.  We look for messages with inspiration and truth that have a melodious quality.  The practice of Tai Chi for more than 40 years inspires design elements.  Tai Chi's spiral movements, flow, and balance correlate to our jewelry's smooth, clean lines: and sterling silver's lasting purity coincides with the generational passing of centuries-old Tai Chi.  Finally, age-old silver smithing techniques of hand-forging, soldering and buffing to a brilliant high polish produce a beautiful result.
We love the process of making inspirational jewelry.  The marriage of meaningful words with beautiful pieces of jewelry feeds our creative spirit and seeing the reaction of people first hand at retail art fairs is a surprise and delight.  When our jewelry brings a memory or feeling to mind that moves someone to tears or laughter or somewhere in between, we are deeply rewarded.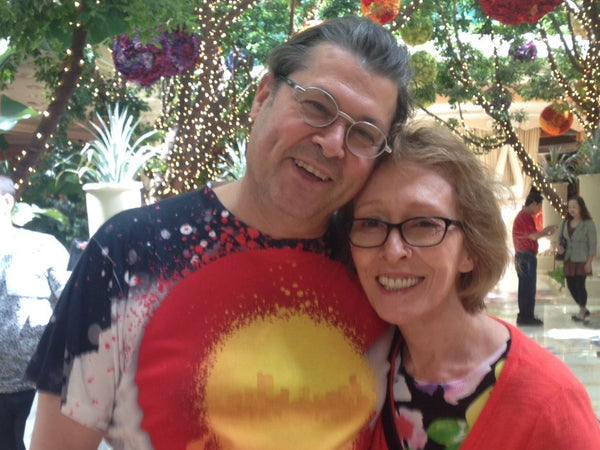 ---
---