Axiom Glass
Born in 1977, near Detroit, Michigan, Andrew grew up with a freedom to explore the outdoors and quickly became interested in the natural world around him. He displayed a passion for creativity and a clear talent to build.  These innate skills developed in his high school metals and jewelry classes, earning him work at a custom jeweler and several scholastic awards on a national level. This energy in combination with a scholarship propelled his schooling to the College for Creative Studies in Detroit. Here Andrew abandoned the delicate format of jewelry for the larger scale of sculpture. However, once exposed to the medium of glass there was no doubt it was the beginning of a life long relationship. "The material holds an excitement I can feel and there's endless possibilities in form, technique, and physical attraction." The fire and soul of hot glass seduced Andrew at once.

His studies continued at the California College of Art in Oakland/San Francisco and Pilchuck glass school on a full scholarship. Andrew's profound glass experiences resulted in the opening of Axiom Glass Studio in Detroit, Michigan in the year 2000. Here he developed an arena for boundless personal creativity in a 10,000 square foot state of the art facility. 
Currently, Andrew is producing all of his original glass works to the highest quality and craftsmanship. His limited edition fine craft and fine art sculpture continue to evolve as his techniques flourish and his ideas expand. Installation and custom commission work are available and collected on a national and international level.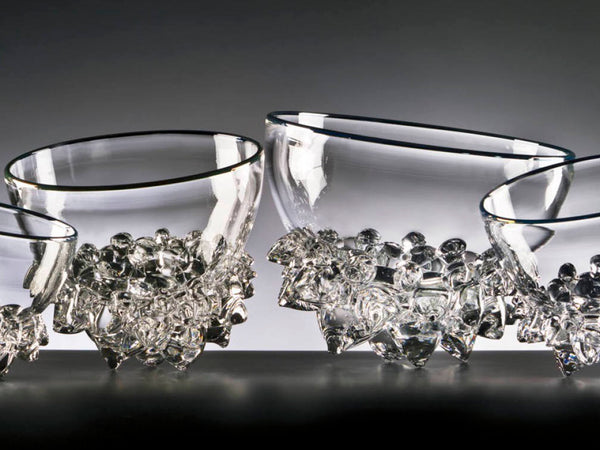 ---
Sorry, there are no products in this collection